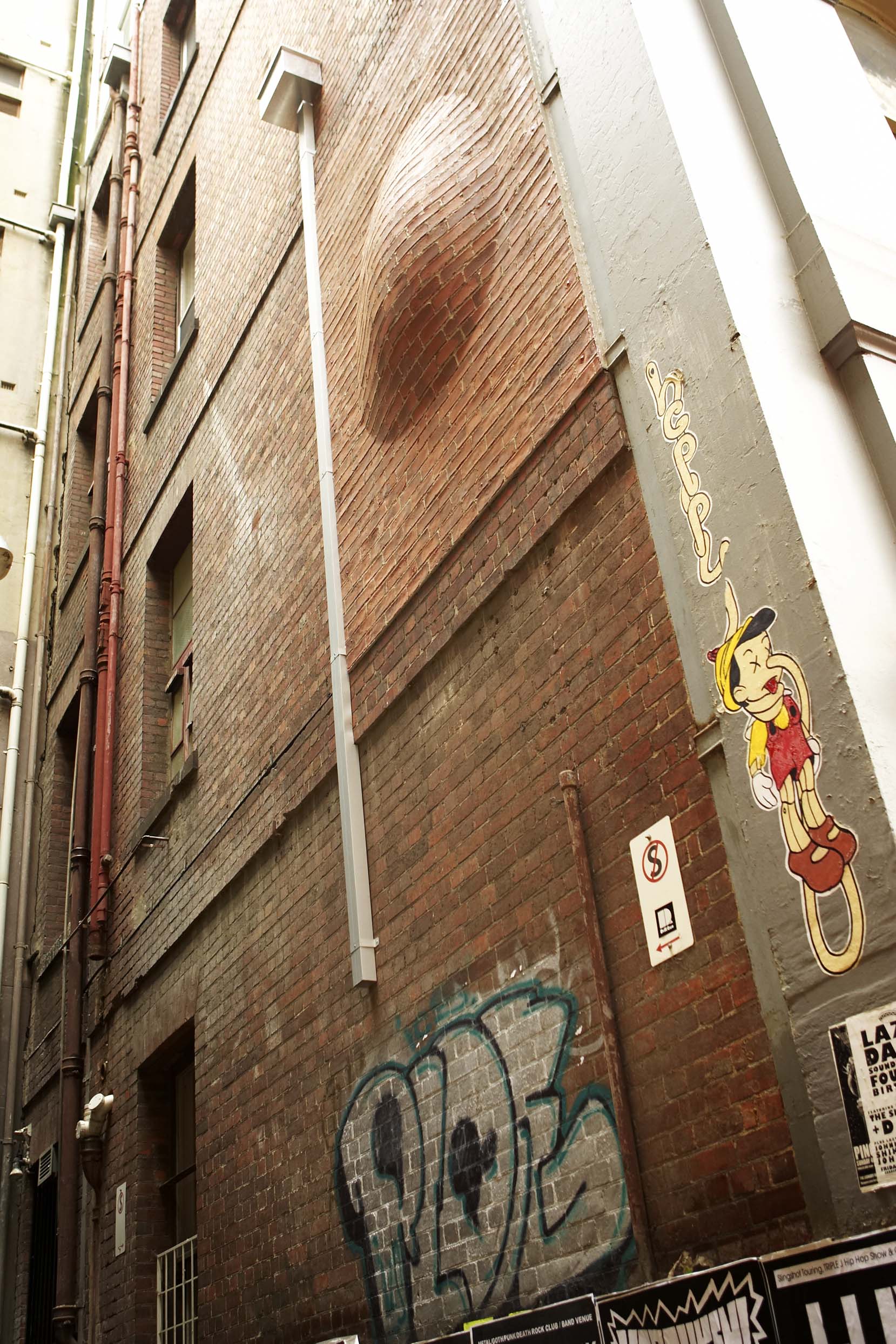 As it appears... (Beth Arnold and Sary Zananiri) initially commissioned as part of the Laneway Commissions 2008 (Public Art Program, City of Melbourne), cast silicone skin and pneumatic arrangement, 3900mm by 2400mm, the bulge in the wall moves in and out, when fully inflated the bulge protrudes 30cm.
Dates: 18th July 2008 - 22nd February 2009.
Location: A small alley north of 22 McKillop Street (between Bourke and Collins Streets).
Photo 1 & 2 credit : Greg Sims
All other photos by Beth Arnold